CACV 3051 (MLW S4, Built 1956)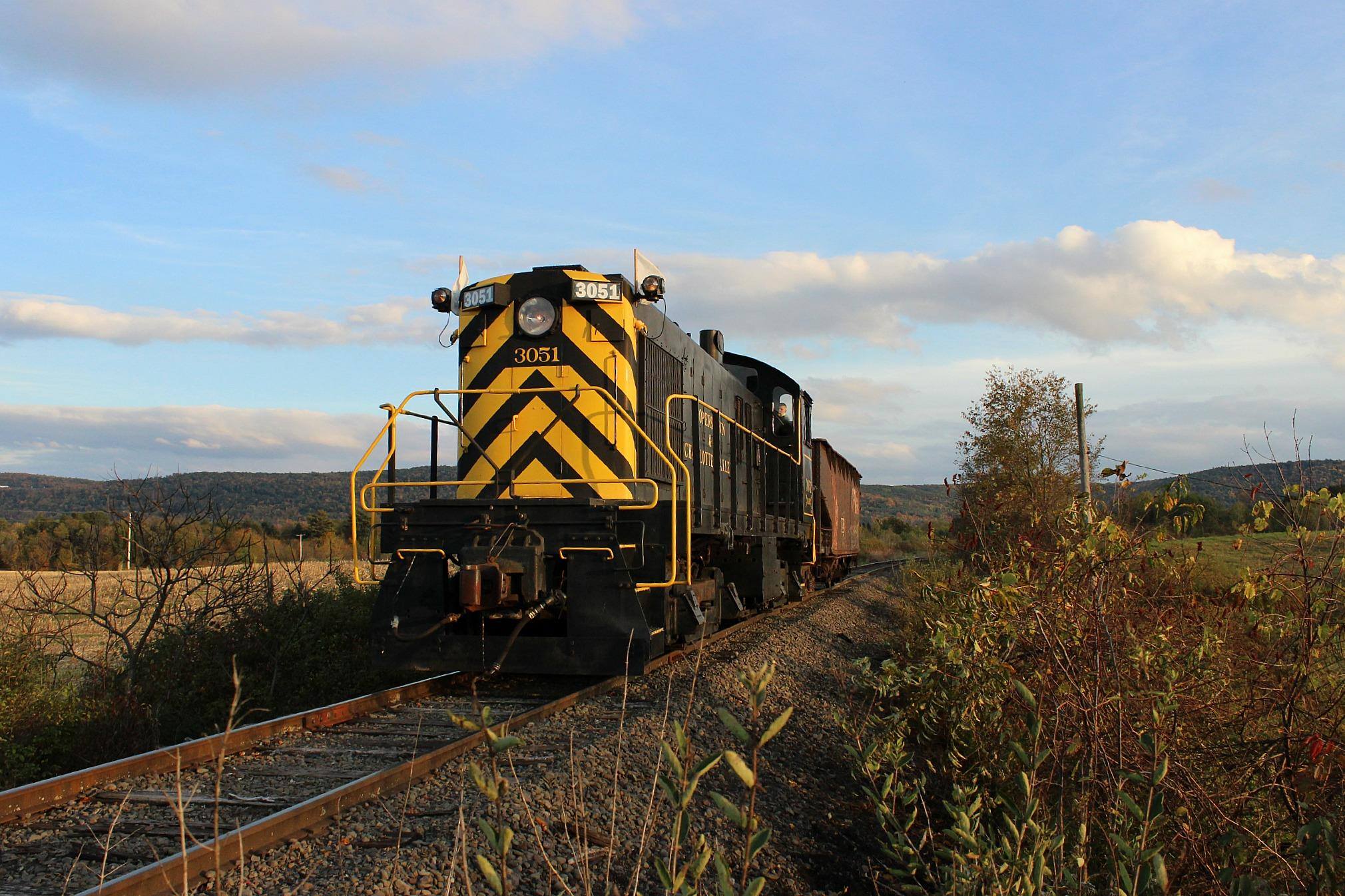 Built as Canadian National 8181, 3051 is our primary power for the railroad.
CACV 8223 (MLW S7, Built 1957)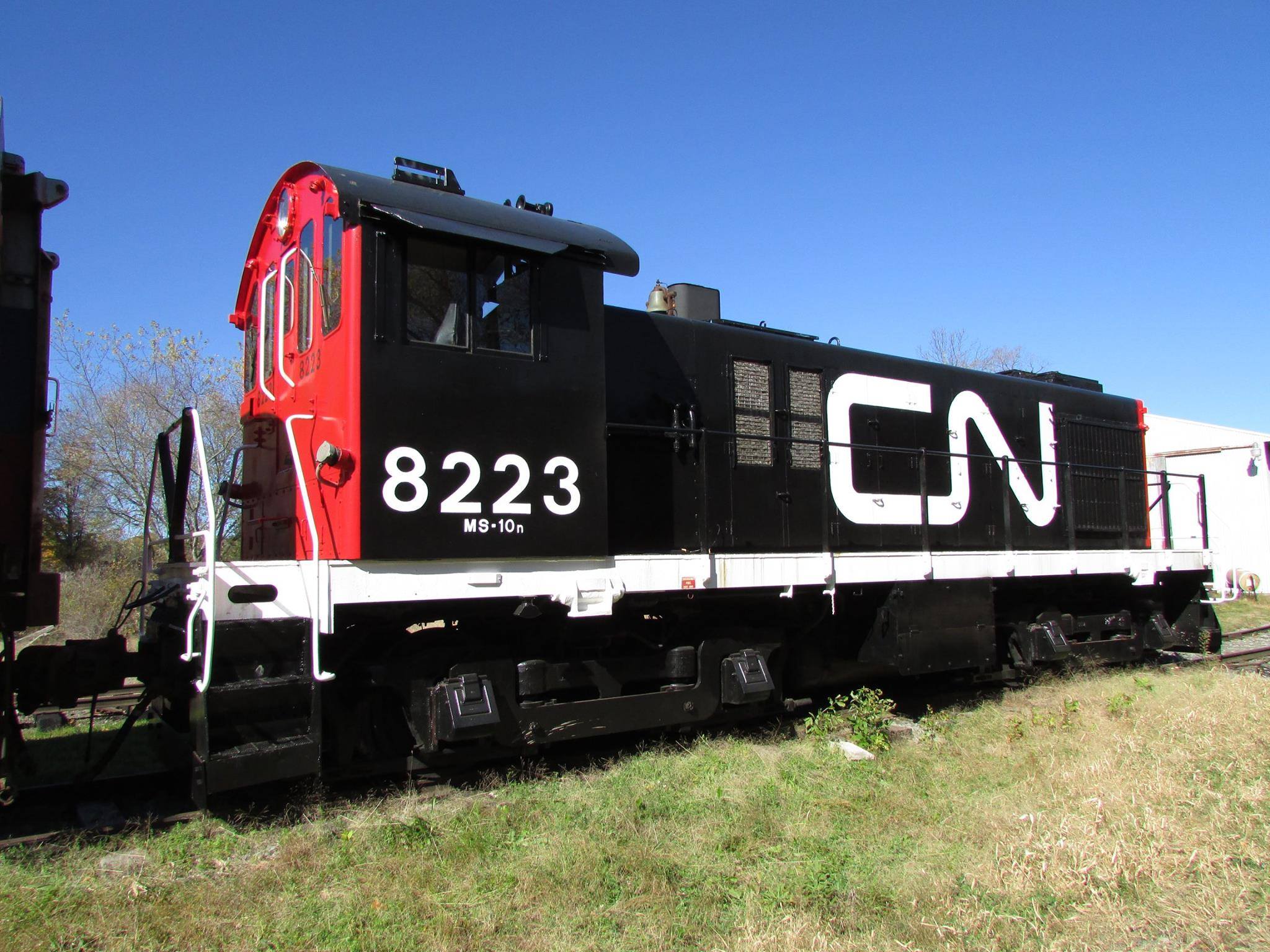 Built as Canadian National 8223, CACV 8223 wore number 3052 for several years here. 8223 is, to our knowledge, the last running S7 in existence. In service.
CACV 102 and 104 (ALCO S4, Built 1950)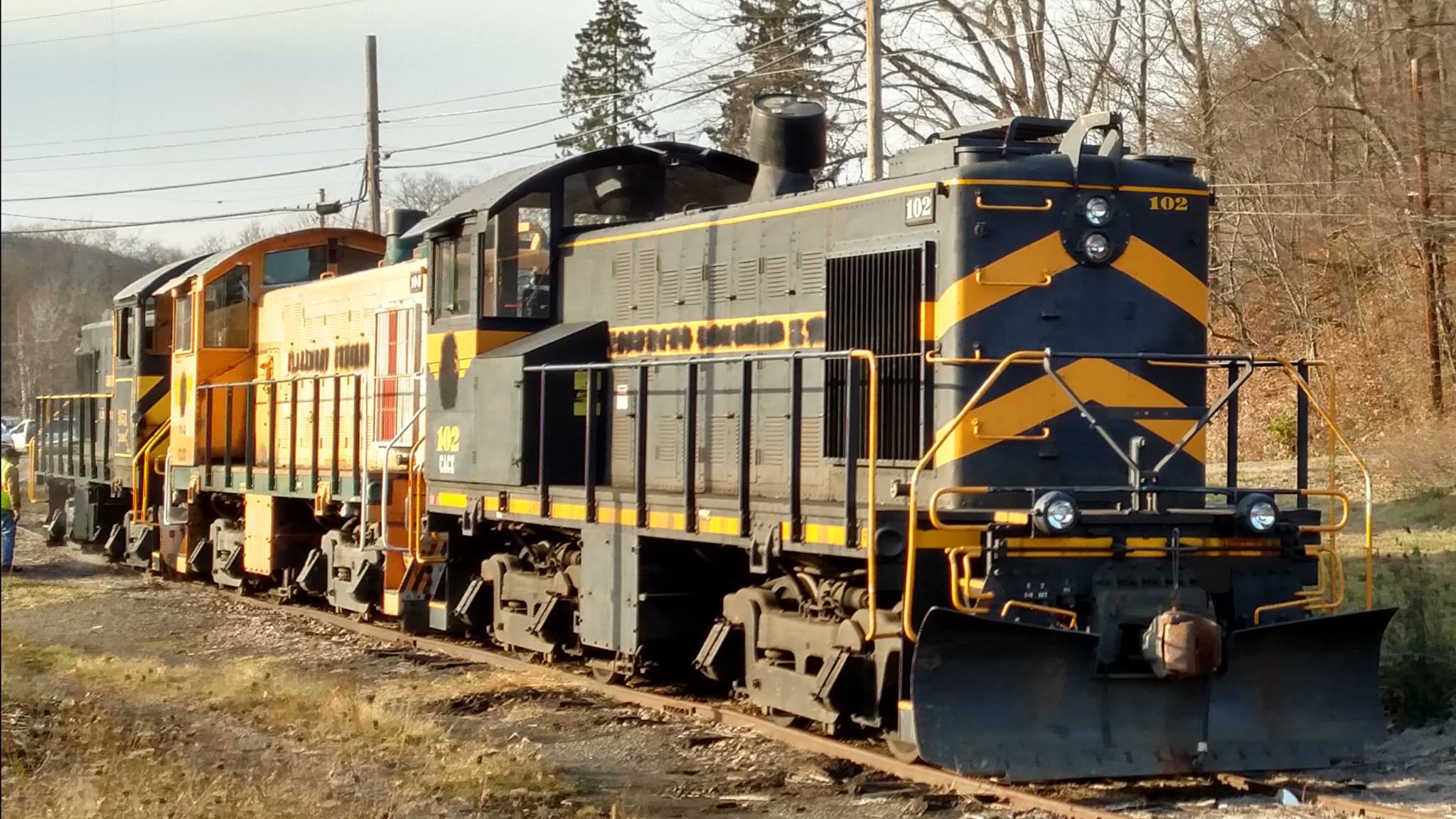 Built as Delaware and Hudson 3050 and 3036 respectively, these Alcos are true Delaware and Hudson Heritage. 102 is in service while 104 is currently undergoing repairs.
CACV 2028 and 2010 (EMD FL9, Built 1956/57)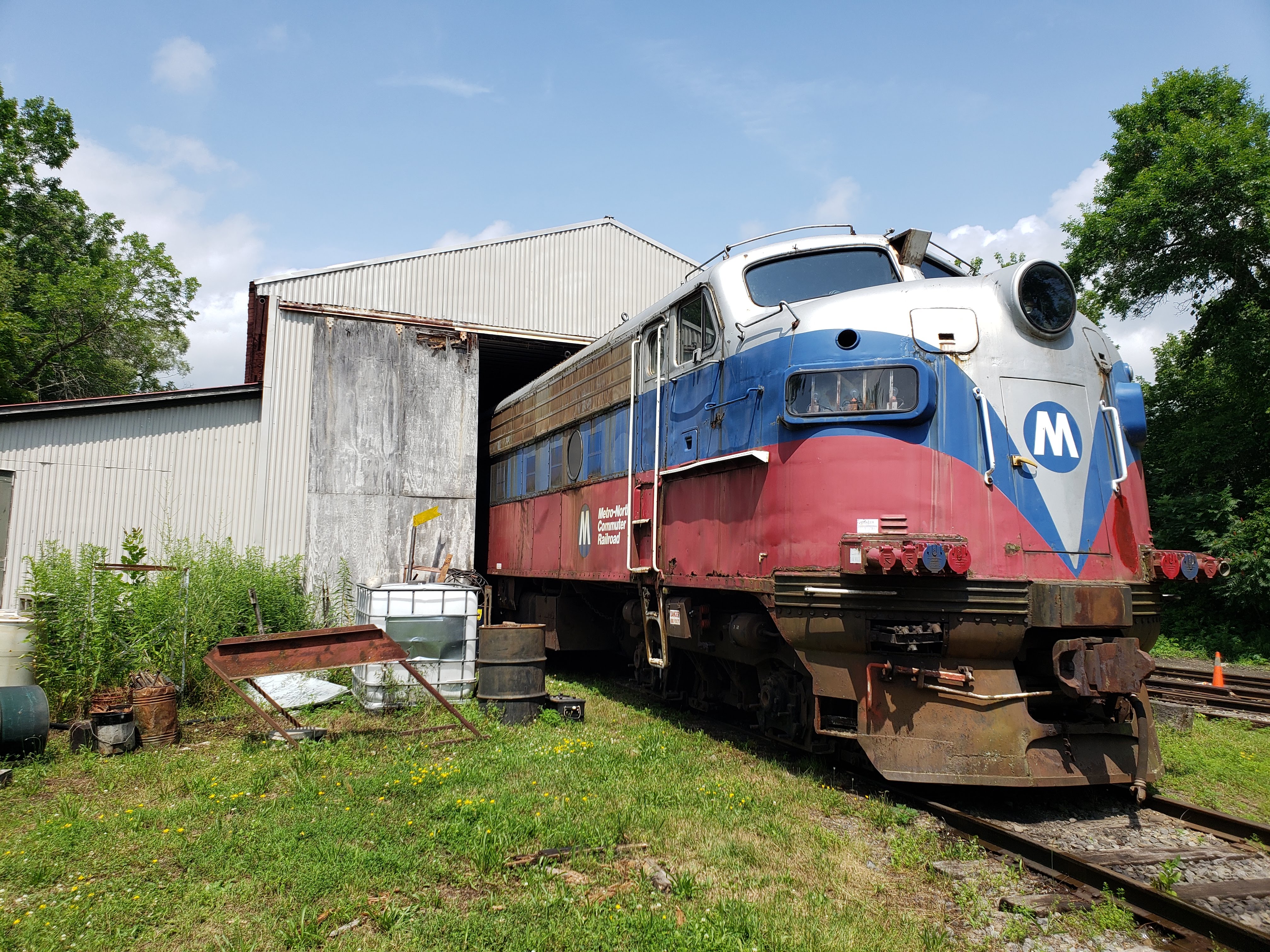 Built as Ex New Haven 2018 and 2037 respectively. 2018 is currently undergoing repairs while 2010 is waiting for repairs.
US Army #1036, #1040, and #1050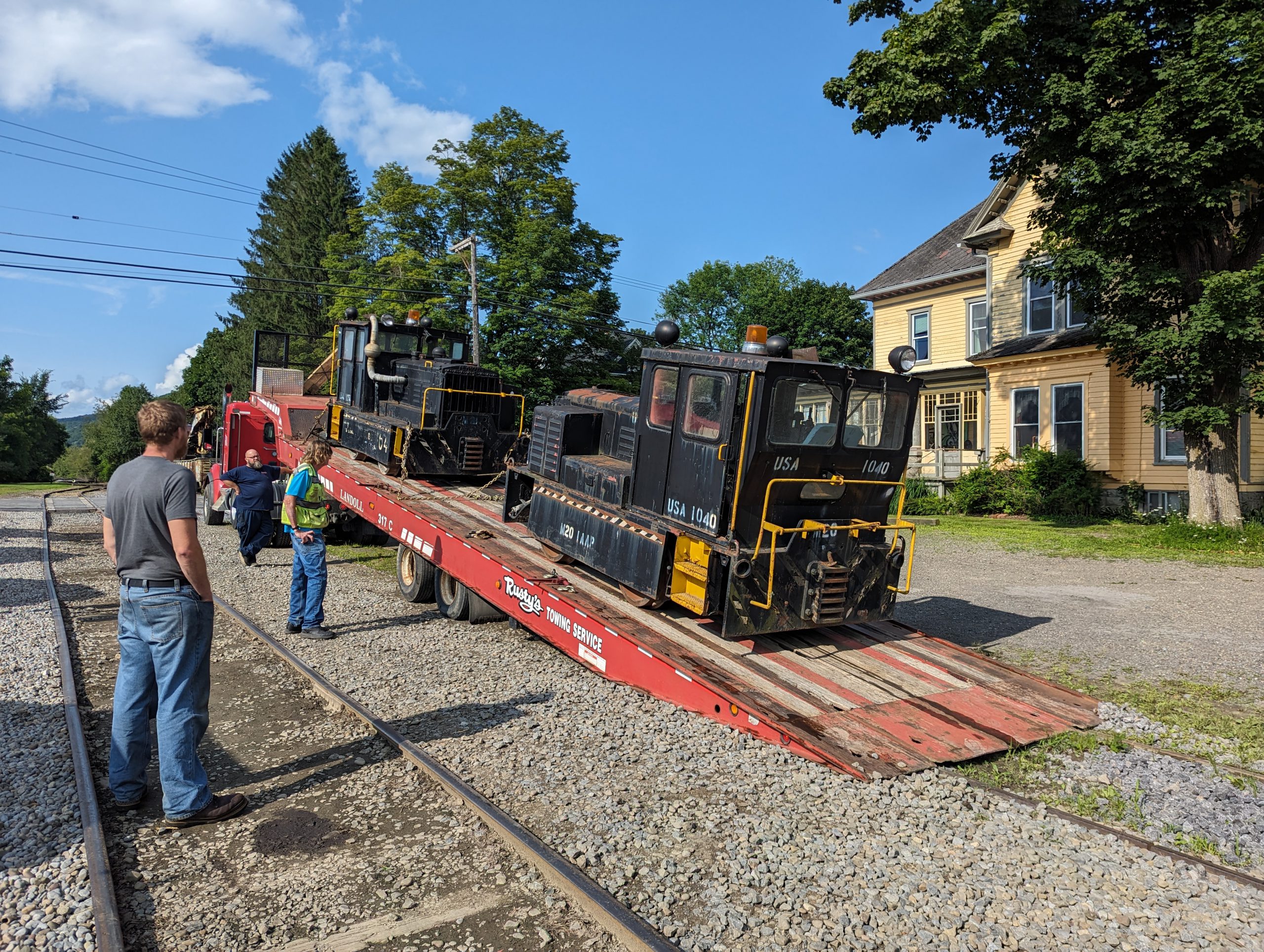 Plymouth DDT 10 ton 0-4-0 locomotives, originally built in 1953 for the Indiana Army Ammunition Plant, these switchers will find a home here at the CACV for photo specials and yard switching duty. Received on property July 31st, 2023. #1050 is operational. #1040 is undergoing a prime mover overhaul. #1036 currently has no prime mover.