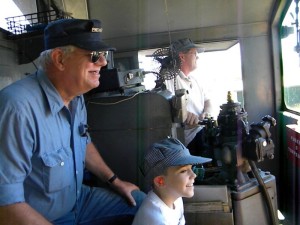 Ever since the first days of railroading in the United States, many boys and girls have dreamed of the chance to one day be an engineer. On the Cooperstown & Charlotte Valley, those dreams can become reality!
For only $400, you can be at the controls, and operate one of our rare MLW or Alco locomotives for 2 hours, departing north from Milford!  Full instruction and supervision will given by one our engineers.
Available by appointment until November 30th, depending on train schedules.
Must be 18 years old.
One complementary guest. A second guest may accompany you for $20.
Due to the nature of the equipment, this service is not handicap accessible.
Includes A Certificate of Completion.
This program is not available through online ticketing. Please call (607) 432-2429 for reservations and more information