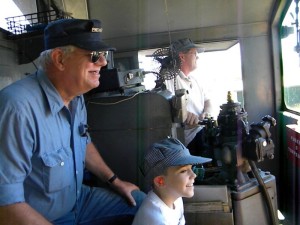 Ever since the first days of railroading in the United States, many boys and girls have dreamed of the chance to one day be an engineer. On the Cooperstown & Charlotte Valley, those dreams can become reality!
For only $375, you can be at the controls, and operate one of our rare MLW locomotives on a sixteen mile round trip between Milford and Cooperstown!  Full instruction and supervision will given by one our engineers.
Available by appointment June 1 – December 15, depending on train schedules.
Must be 18 years old.
A guest may accompany you for $20.
Due to the nature of the equipment, this service is not handicap accessible.
Includes A Certificate of Completion.
This program is not available through online ticketing. Please call (607) 432-2429 for reservations and more information.